Finding the perfect accountant for your business is about as important as finding the right employee. A bad match can become a significant cost burden and you may be missing out on growth opportunities while a good match has the potential to transform you and your business for the better!
So how do you go about finding the perfect accountant for your business?
Well, we've developed a simple guide to help get you started by giving you things to look out for, questions to ask and a downloadable checklist to keep you on track.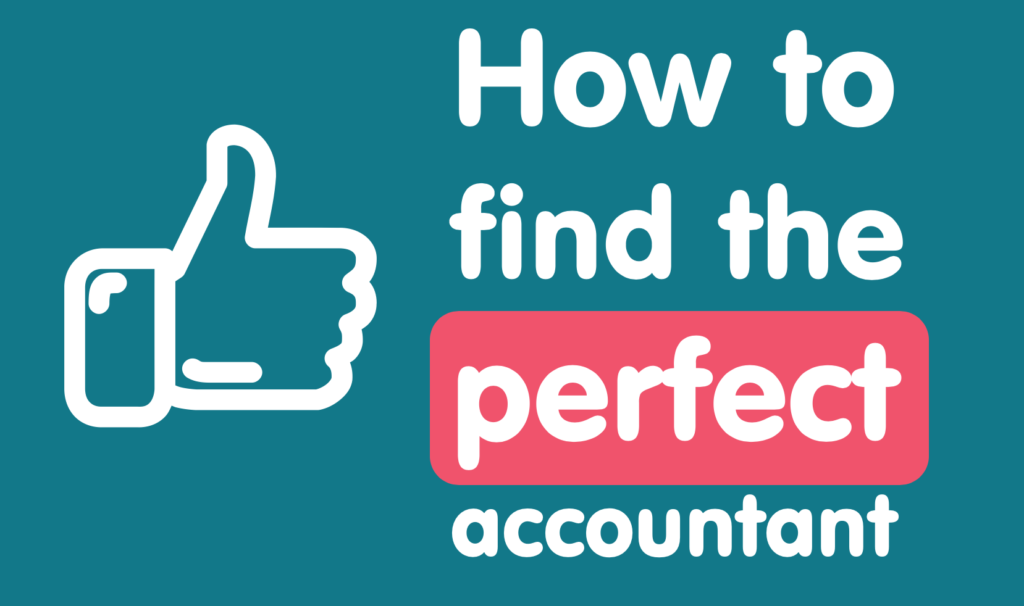 Industry knowledge & experience
The first thing to look for in a new accountant is whether they have experience in your particular industry. When you think about it, a construction business is very different to a farming business and their accountants will need to have different skill and utilise very different accounting practises. An accountant that has experience working with construction businesses will already be aware of some of the traps and pitfalls that these businesses may be likely to encounter and help steer the business away from them.
You should also ask whether the accountant has experience working with businesses of a similar size and revenue band as yours. This is important to know because as a business grows, so does the complexity and the requirement for more hands-on involvement.
Another thing to look for is whether the accountant has experience dealing with businesses at your particular business life stage – whether you are just starting-up, 5 years in and growing or if you are looking to exit, different business life stages require different strategies to maximise performance.
Level of expertise
The second thing to work out is if the accountant can actually provide the services and support that you need.
Do you need a tax and compliance accountant to manage your end of year tax obligations and filings, a bookkeeper to reconcile your daily cash transactions, a payroll provider to manage staff and PAYE payments, a business advisor to mentor you for growth or a combination of these? An accountant may not offer bookkeeping or payroll services and sometimes it is actually better to separate these roles out to specialists rather than try and find a "Do it all" type.
Then, think about what level of support do you need for these services? Annually for the end of your financial year reports and filings, weekly updates or maybe even daily support? This will determine if the practise has the bandwidth and number of staff to be able to provide what you need.
You need to also make sure that the accountant can support the accounting software that you use, or help you change software if it's needed. Accountants often display what software they support and their level of proficiency (or partner status) on their websites as a clue to guide you.
You should also ensure that your accountant is sufficiently authorised to be able to deal directly with the IRD on your behalf as a tax agent so as to stop you from having to be the "piggy in the middle" in complex conversations with the IRD.
Reputation and reviews
You also want to check that your potential new accountant has a good long-standing reputation for delivering against its promises. You can do this by looking for independent reviews from third parties through websites like Facebook and Google. Search for the accountant's business name and see what comes up.
You also want to check out how long the accounting practise has been operating for as a young firm might not have the experience you need and they might not be around for the long term.
Price vs Value
Finding the perfect accountant also means getting great value for your business, and while many "How to find an accountant" articles suggest you should use a Chartered Accountant (CA), unless you specifically need a CA you might not necessarily get the best value. In most cases a member of Accountants and Tax Agents Institute of New Zealand (ATAINZ) will be able to provide you with everything that your business needs without the extra cost of a CA.
On the flipside, the cheapest isn't necessarily better either. A cheap accountant can be a sign that you are dealing with a "one-man band" or worse, they could be sending your sensitive, private data offshore for processing to a country that has cheap labour.
Another thing to consider with regard to costs, particularly if you are interested in training and development is to see if they are a registered Regional Business Partners Capability Development Voucher Scheme training provider, as this could mean funding is available to you.
Word of mouth recommendations
Another way of finding a good accountant is to ask for recommendations from friends in business or friends in your industry. Their accountants may not tick all of the other boxes above, but this can help to shrink your shortlist down to a more manageable number for follow up.
If you aren't comfortable asking friends, then you could talk with your Chamber of Commerce or even your local Regional Business Partners Network representative. A side benefit of engaging with these organisations is that they can recommend help for any other professional support you might need in your business. Also, the regional partners network has available funding for development and training that could subsidise some of your costs.
Location and Availability
You should also think about how you would like to deal with your accountant, do you need to see them face to face, or are you happy talking over the phone or working with them online? Do they have physical offices near you and are they set-up to take meetings?
Also think about your relationship preference, do they have a team of specialists able to support your business or do you want one person working with you?
Test them out
Finally, you could test out how responsive they are and how clear their communications are by requesting a quote or asking them a question through their website. Was the response timely and the communication jargon free and crystal clear?  Does this sound like a business you would like to deal with?
Get to it
So that's our guide to finding the perfect accountant, we have also developed a simple downloadable checklist to help guide you through the process, you can download that here.
You may be interested in learning how easy it is to switch accountants and what the process entails, we wrote a little story on that here.
About Kiwitax – Award winning business improvement, tax and accounting service
Here's the thing. As a business, rental property owner or start-up, you get a kick out of having your own gig. But chances are dealing with your tax and accounting leaves you cold. Good news! We love it, so hand it over to Kiwitax and we'll look after it all for you.
Whether you deal with us online, by phone or drop into our Napier office, you'll find a friendly, professional hardworking team ready to work with you, however you keep track of your financial information and from wherever you do business. And all for a fixed price.
Plus if you're at a loss to know how to improve aspects of your business – from growth planning to cashflow management, even tax debt and so much more – we're all over that too. Our Business Improvement advisors can help you make a plan and put it into action.
Kiwitax are a preferred training provider for Business Improvement services through the Regional Business Partner Network Capability Voucher Scheme. This is a government funded scheme designed to boost business capability by providing funding of up to 50% of approved training programs with specified training providers up to a maximum value of $5000.
If you liked this article and want to make improvements in your business, with quarterly coaching sessions specifically tailored to support you to identify and achieve your business goals, lets chat!