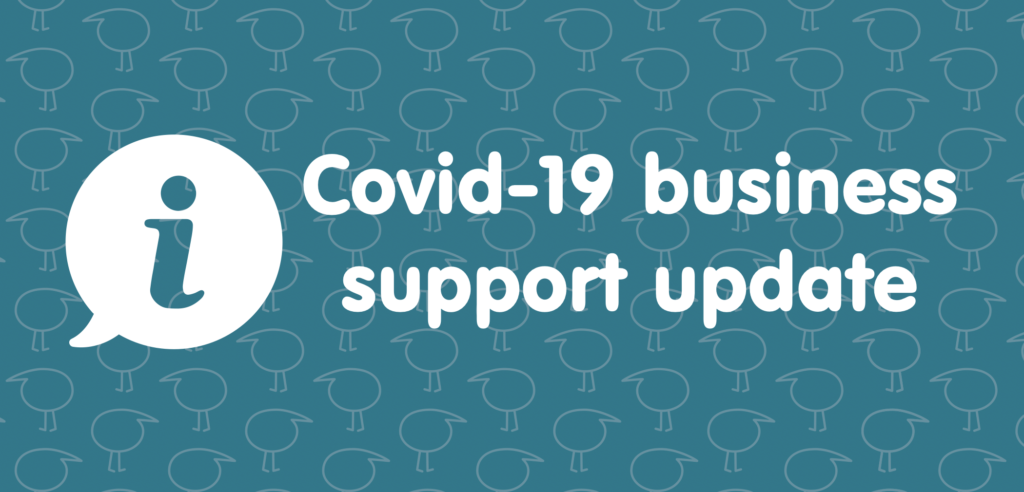 Due to the ongoing issues surrounding COVID, the New Zealand government has made available further COVID-19 business support packages for affected businesses.
To read about our last COVID-19 update, please see this earlier InfoBase article and for all Kiwitax COVID-19 related articles follow this link.
As always, Kiwitax customers can feel free to reach out for help anytime.
Short-Term Absence Payment (STAP)
The STAP is available to employees of businesses and self-employed people to help pay for those who cannot work from home while they wait for a COVID-19 test result.
The payment is a one-off amount of $350 per affected employee. The payment must be passed on to employees.
You can apply for it once, for each eligible worker, in any 30-day period (unless a health official or doctor tells the worker to get another test). The test must have been taken within the last 8-weeks, but not before 9am on the 9th February 2021.
You can find out more info about the STAP and apply online for the payment through WINZ here.
COVID-19 Resurgence Support Payment (RSP)
The RSP is a payment to support eligible, viable and ongoing businesses that have been affected by the increase in alert levels to level 2 or higher. Additional support may also be available for employees of affected business with the Wage Subsidy March 2021 below.
Businesses may be eligible if they have experienced and can demonstrate a drop in revenue of 30% or more during the period of the increased alert level.
If eligible, the payment is for the lesser of $1500 and $400 per full time equivalent employee (FTE) up to a maximum of 50 FTE's, or 4 times the actual revenue drop experienced.
Applications must be submitted for the alert level escalation on the 14th February by 22nd March 2021. Applications for the alert level escalation on the 28th February opens on the 8th March.
You can find out more information about the RSP and apply online through IRD here.
For additional support regarding the level escalation on the 28th Feb, see the wage subsidy March 2021 below.
COVID-19 Wage Subsidy March 2021
The Wage Subsidy has been re-introduced to support businesses affected by the latest covid alert level escalation on the 28th Feb.
Businesses may be eligible if they have experienced a drop in revenue of over 40% over a 14-day period between 28th February and 21st March 2021 compared with revenue between 4th January and 14th February 2021.
The Wage Subsidy payment will cover a 2-week period and consist of $585.80 a week for each full-time employee retained (20 hours per week or more) and $350 a week for each part-time employee retained (less than 20 hours per week).
The wage subsidy must be paid to employees and you won't be able to apply for a wage subsidy for an employee if they're covered by the Short-Term Absence Payment (STAP).
Eligible businesses can apply for the wage subsidy online with WINZ here with payments starting from 8th March 2021.
About Kiwitax – Award winning business improvement, tax and accounting service
Here's the thing. As a business, rental property owner or start-up, you get a kick out of having your own gig. But chances are dealing with your tax and accounting leaves you cold. Good news! We love it, so hand it over to Kiwitax and we'll look after it all for you.
Whether you deal with us online, by phone or drop into our Napier office, you'll find a friendly, professional hardworking team ready to work with you, however you keep track of your financial information and from wherever you do business. And all for a fixed price. It takes just two minutes to get a quote.
Plus if you're at a loss to know how to improve aspects of your business – from growth planning to cashflow management, even tax debt and so much more – we're all over that too. Our Business Improvement Advisors can help you make a plan and put it into action.
Kiwitax are a preferred training provider for Business Improvement services through the Regional Business Partner Network Capability Voucher Scheme. This is a government funded scheme designed to boost business capability by providing funding of up to 50% of approved training programs with specified training providers up to a maximum value of $5000.
If you liked this article and want to make improvements in your business, with quarterly coaching sessions specifically tailored to support you to identify and achieve your business goals, lets chat!