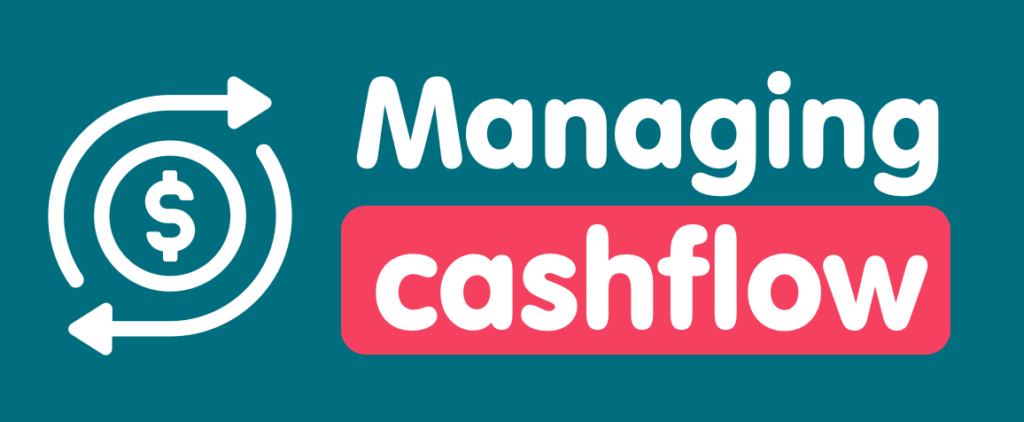 Cashflow is like oxygen for businesses, without it, they don't last long. Hence managing cashflow is an essential part of running a successful business.
That's why during a crisis like the current Covid-19 lockdown, governments are quick to implement measures to assist with cashflow.
In this article we explore the seven strategies you can undertake to best manage cashflow and ensure your business is in the strongest position to survive and thrive during this time.
Kiwitax offers a Cashflow Management Coaching Course and Cashflow Forecasting as part of our Business Improvement Services. The coaching is currently 100% funded by the Regional Business Partners Voucher Scheme for qualifying businesses, see "Getting Help" at the footer of this article.
One: Accounts Receivable
The first area to improve cashflow is to ensure you have a robust accounts receivable process for your business to minimise debtor days, that is the time between billing and banking cash in your business. We go into detail about managing your debtors in this article.
Two: Accounts Payable
The second area to improve cashflow is to review your suppliers' terms. Can you negotiate better terms or prompt payment discounts? We encourage you to talk with your suppliers and see if you can come to an agreement that works best for you both. Remember it's in their best interests for you to be in a strong position to keep trading too.
Three: Inventory
The third area to improving your cashflow is to ensure you are managing your inventory efficiently. That is not sitting on too much stock or if you are a service provider not sitting on too much unbilled work. Review your stock ordering and control systems and processes and see if you can identify efficiencies so you hold less stock on hand and less cash tied up in stock.
Four: Capital Structure, Debt & Tax
Another area for improving cashflow is to look at your capital structure and in particular your debt. By improving your capital structure could you reduce your outstanding debt obligations? We recommend you talk with your accountant, shareholders and bank and see if you could optimise your mix. We go into some detail about capital structure in this article on financing your business here.
The New Zealand Government has implemented measures with the banks to ease lending for financing, details of the announcement here. Also, tax relief measures as detailed here. Please contact us if you want to discuss these measures and how they might apply to your business.
Five: Overheads
Overheads are something you should review periodically regardless of the economic situation. Some areas to focus on are your current marketing spend, is it effective and at the appropriate level? Can you reduce overheads by going paperless, especially while you might be currently working at home? We suggest you put an expense budget in place (easy with Xero and MYOB)
Six: Gross Profit Margins
Your gross profit margin is what's left from sales after variable costs are deducted. There are a number of ways of improving your margin such as minimising wastage, reducing shrinkage, improving productivity and adjusting pricing. Every business is different but small changes to these areas can have a significant effect on your margins and cashflows. Kiwitax can help you model these effects with a growth plan as part of our Business Improvement services.
Seven: Sales
If your sales have dropped you may need to look at ways to increase sales such as new sales channels (online, partnerships etc) changes to your marketing such as targeting and positioning and improved customer retention. Your focus should be to generate more leads, improve your sales conversion ratio and increasing transaction frequency.
Getting Help
While this article provides you with a high-level overview of the seven strategies you can use to improve your businesses cashflow yourself.
Kiwitax have also developed a practical, applied cashflow management course to help you develop your very own cashflow management strategies with ongoing support from our Business Advisors, delivered over the phone and online during the lockdown period. Also, a program to help keep your businesses moving forward through the Covid-19 crisis.
As the course is Covid-19 specific support, it is currently 100% funded by the Regional Business Partners Voucher Scheme for qualifying businesses.
Please get in touch if you would like to discuss how this course might work for you and your business and if you might be eligible to get access to the funding.