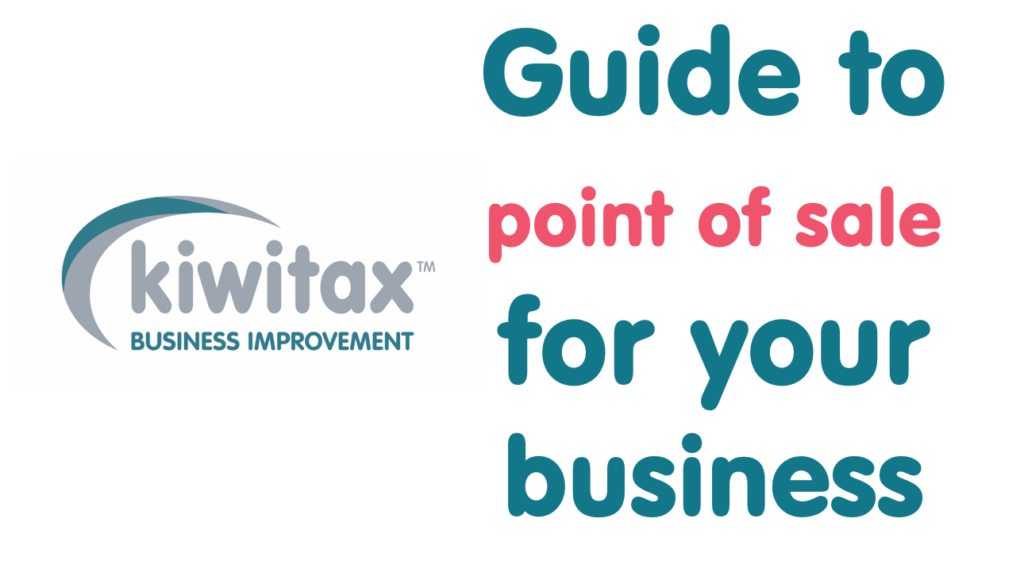 Point of Sale or POS is a collection of hardware and software systems providing payment, accounting, time sheeting, customer loyalty, reporting and inventory management support to process transactions for your business. Checkout our guide to point of sale for your business.
POS is the sales hub in a retail, hospitality and service environment and can take on many forms, including traditional counter based cash tills to mobile cloud based systems running on a tablet.
The "Back end" systems integrated into your POS can provide a major boost in efficiency for your business. From systems like integrated inventory management that avoids the need for double entry of sales and stock information through to greater visibility into what is happening at transaction time through transaction reports and analytics. A good POS system can help you to reduce waste by identifying stock turnover issues. The benefits can also extend to a better relationship with your customers from a deeper understanding of your customer purchasing habits with a CRM (Customer relationship management) system or loyalty database.
Many new retail, hospitality or service businesses make the mistake of signing up for a card reader (EFTPOS) unit before fully thinking though their greater POS needs, often locking them into an incompatible system contract!! It pays to think about your POS needs first then working out which bits are needed and how they all fit together.
This article will walk through the various POS systems available, how to assess what's right for your business and how various retail and service businesses are making the most of their POS systems.
The Components of a POS System
POS systems generally comprise of both hardware and software systems, either on-premise or in the cloud, and typically involve some or all of;
Hardware
Screens – POS systems often have one or two screens, one for the cashier and one for the customer. In a two screen environment, the main screen for the cashier can support administration of the POS system, management of items in a transaction, management of discounts, loyalty systems, payments and inventory look ups. Whereas the customer screen typically displays transaction items and totals.
Till – A secure cash drawer, while an increasing number of stores are phasing out cash transactions one remaining benefit of dealing with cash is that it doesn't incur card transaction fees like cards or payWave.
Card Reader – A POS card reader can be used to read EFTPOS and Credit Card's for payment, manage contactless payments such as payWave, apple pay and android pay. And read loyalty cards such as Fly Buys or Airpoints.
Barcode Scanner – A barcode scanner can significantly speed up transactions in a retail environment, allowing a higher volume of transactions vrs manually looking up items to add to a sale. It can also minimise errors at the point of sale time for busy cashiers. Many scanners these days are wireless allowing freedom of mobility.
Printer – A POS printer is typically a thermal type using paper rolls to print receipts, quotes or vouchers for customers. Sometimes these can print end of day reports to accompany cash deposits too.
Software
Transaction Management – Software to manage sale items, discounts, look up inventory and manage the sale process from end to end.
Payment Management – Managing the various payment methods that your business might offer including cards, cash, store credit or layby and Afterpay.
Inventory Management – Managing your stock levels in real time so you know what's on hand and what's needing to be ordered, an integrated inventory management system can bring about great efficiency.
Customer Loyalty & Marketing – If you offer a loyalty program your POS can capture contact details such as name, phone number and email address and manage program benefits such as discounts.
Reporting System – One of the most important features of your POS is the reporting system, gaining visibility into your transactions, customers and staff that will help you run your business efficiently and effectively.
Accounting Software Integration – Almost all modern POS system will integrate with accounting systems, you will need to make sure your POS integrates with your specific accounting system, whether that is MYOB or Xero or something else. Integration will mean less double entry of data speeding up your end of day reconciliations and reducing the possibility of errors.
Payroll Integration – POS systems can also manage time sheeting and integrate with your payroll system, again speeding up and minimizing the amount of time spent on administration of your business.
Some Popular POS Options
Vend
Vend is a Kiwi company that offers a powerful cloud-based POS system for retail, hospitality, service and eCommerce businesses.
Being cloud based means Vend allows you to access your store from anywhere, anytime. Offering advanced tools simple enough for anyone to use, letting you to grow and scale your business with ease through an extensive integration partners list.
Vend features include;
POS
eCommerce
Payments
Inventory Management
Customer Management
Reporting
Kounta
Kounta is a hospitality focused POS system provider. Being focused on a specific market segment means Kounta better understands and is specifically designed to meet the needs of hospitality businesses, from table side order management through to bill splitting and order production and delivery. Reporting in Kounta is geared towards managing an efficient hospitality business through standardized reports such as wastage, stock turnover and transaction efficiency etc.
Kounta's features include;
Hospitality specialist POS
POS with mobile table, order and payment management
Deep insights reporting
Hardware integrations
Accounting integrations
Timely
Timely is a services business focused POS system provider. Businesses such as hairdressers, clinics and spas can benefits by using a POS system built specifically to support them with features such as booking management and customer reminders to marketing integrations and time management.
Timely's features include;
Appointment management
Client management
Sales and payments
Marketing integrations
Inventory management
Reporting and analytics
Loyverse
Loyverse is a free mobile POS system for hospitality businesses, salons and retailers. While the base mobile software is free you may choose to add "paid for" add-ons and purchase hardware to take full advantage of the software. A great option if cost is important to you.
Loyverse features include;
FREE mobile POS system
Inventory management
Employee management
Sales analytics
Loyalty program management
Multi-store management
Common POS Reports
One of the major benefits of a modern POS system is the ability to make informed decisions about your business based on real time data from reports. Each business industry has a unique set of KPI's (key performance indicators) that give insights into the businesses performance and keeping an eye on these can help you ensure your business is on the right track.
Here are some common reports, highlighting KPI's for specific business types;
Hospitality (Food business, bars, restaurants, Cafes etc)
Product performance

Understand which products sell well and which ones don't, meanings you can experiment and see what's working in real time.

Wastage

Identify and eliminate or minimize products that sit on the shelf and need to be thrown out regularly or adjust your production levels based on sales trends.

Customer Loyalty

Identify and manage you most loyal customers, offer them an incentive for repeat business and market to them to keep them engaged and informed.

Daily/Hourly Performance

Understand what days of the week and hours of the day are your busiest so you can ensure your doors are open and you have enough staff to manage.
Retail (High Street shops, wholesale trades shops etc)
Product performance

Understand which products sell and which ones don't so you can manage stock levels on hand more efficiently and identify sales trends more effectively

Individual performance

Identify your sales team performance to help improve performance or manage sales incentive programs

Transaction Value

"Do you want fries with that?" see how little changes in behavior at sales time can significantly boost your profitability through visibility of transaction value.

Transaction frequency / daily / hourly performance

How many transactions are you processing and when are they occurring, do you have enough staff to manage or should you even be open?
Service (Hairdressers, Spas, Tattoo Studios etc)
Customer loyalty

Do your customers keep coming back, how often, can you increase their frequency though marketing or incentives?

Individual performance

Who are your service or sales stars, can you incentivize your team and make improvements to transaction volume or value?

Transaction Value

Adding small items at the end of providing a service (such as shampoo to a haircut) can make a dramatic impact on your profitability, this report will show you what works and what doesn't.
So, how do you get started?
We recommend you start by talking to a professional POS consultant who can assess your needs and recommend a complete solution. Even if you only intend to start with the basics, you will be sure that each component you add will work with the other pieces of your POS solution.
We highly recommend getting in touch with Joanna Monteith from Consult. 
There you go, you should now have a pretty good idea of what a POS system is and how a well planned POS system can give you a significant boost in your business and help improve your bottom line.
About Kiwitax – Award winning business improvement, tax and accounting service
Here's the thing. As a business, rental property owner or start-up, you get a kick out of having your own gig. But chances are dealing with your tax and accounting leaves you cold. Good news! We love it, so hand it over to Kiwitax and we'll look after it all for you.
Whether you deal with us online, by phone or drop into our Napier office, you'll find a friendly, professional hardworking team ready to work with you, however you keep track of your financial information and from wherever you do business. And all for a fixed price.
Plus if you're at a loss to know how to improve aspects of your business – from growth planning to cashflow management, even tax debt and so much more – we're all over that too. Our Business Improvement advisors can help you make a plan and put it into action.
Kiwitax are a preferred training provider for Business Improvement services through the Regional Business Partner Network Capability Voucher Scheme. This is a government funded scheme designed to boost business capability by providing funding of up to 50% of approved training programs with specified training providers up to a maximum value of $5000.
If you liked this article and want to make improvements in your business, with quarterly coaching sessions specifically tailored to support you to identify and achieve your business goals, lets chat!