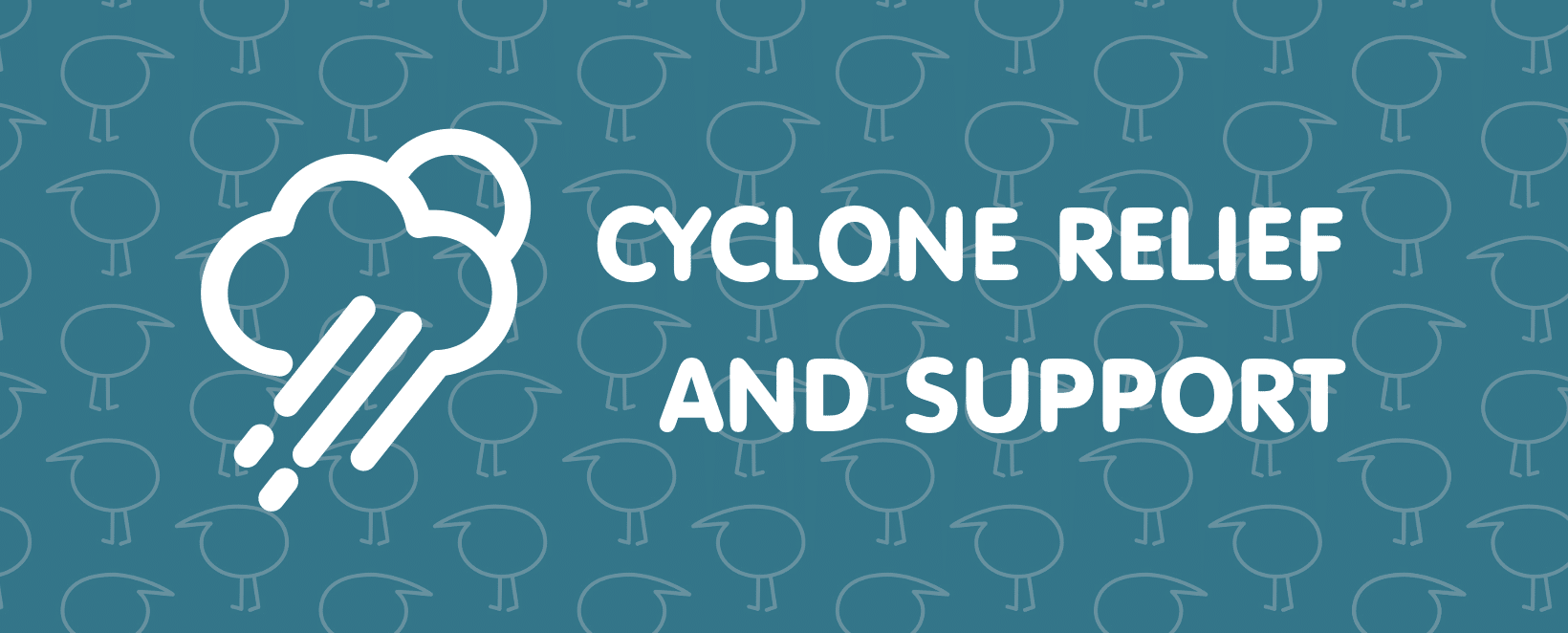 More information is available regarding support for businesses affected by Cyclone Gabrielle. The grants – up to a maximum of $40,000 – will be available to businesses affected by Cyclone Gabrielle and the flooding in January.
This support is focused on helping businesses meet immediate costs and maintain cashflow, further assist with clean up and funding for business support and advice services to position yourself for a successful recovery.
Local agencies in affected regions will be taking care of applications and distributions of these grants. A list of these agencies has been provided below. These agencies are still setting up their own application and payment systems and there is no set date when applications will commence but the expectation is early March. As the application links become available, we will update below.
In the meantime, we suggest you start compiling information, mainly around the impact of this event on your business, to be ready to submit your application once they open.
Farmers and growers can apply for separate support from the Ministry for Primary Industries. Businesses that support farming and horticulture will be eligible for the business support package e.g. Horticulture Labour Supply, Shearing gangs etc.
We have pulled together what information we have available at this time:
Eligibility
You can apply if you are Self Employed, a Sole Trader, Company and/or Employer of up to 50 Full Time Equivalent employees. Rough guidelines of the eligibility criteria at this stage are:
be primarily located where a regional State of Emergency was declared
face significant cashflow issues due to continued challenges with customer access, ability to source stock, supply chain issues, inability to operate as usual due to physical damage to equipment or premises, or delays in insurance assessment and repairs
be an otherwise viable business both before and after the flooding
not have received any funding from the MPI recovery fund
commit to acting in line with employment law and with due regard to its employees
The local agencies administering the grants may set further criteria. We recommend you check these before you apply.
Agencies
Hawkes Bay – HB Chamber of Commerce
Northland – Northland Inc
Auckland – Auckland Business Chamber
Bay of Plenty – Toi Economic Development Agency
Coromandel – Thames Coromandel District Council
Gisborne – Trust Tairawhiti
Tararua – Tararua District Council
Additional information is also available via MBIE
Applications
The following regions have opened applications:
Bay of Plenty & Thames-Coromandel: Please check back and we'll update this page with application links as they become available.
We also have this article outlining other options of support which is available through banks, Work and Income NZ and Inland Revenue:
Cyclone Relief and Support Options
If we can help with applications or anything else, please get in touch.
About Kiwitax – Award winning business improvement, tax and accounting service
Here's the thing. As a business, rental property owner or start-up, you get a kick out of having your own gig. But chances are dealing with your tax and accounting leaves you cold. Good news! We love it, so hand it over to Kiwitax and we'll look after it all for you.
Whether you deal with us online, by phone or drop into our Napier office, you'll find a friendly, professional hardworking team ready to work with you, however you keep track of your financial information and from wherever you do business. And all for a fixed price. It takes just two minutes to get a quote.
Plus if you're at a loss to know how to improve aspects of your business – from growth planning to cashflow management, even tax debt and so much more – we're all over that too. Our Business Improvement advisors can help you make a plan and put it into action.
Kiwitax are a preferred training provider for Business Improvement services through the Regional Business Partner Network Capability Voucher Scheme. This is a government funded scheme designed to boost business capability by providing funding of up to 50% of approved training programs with specified training providers up to a maximum value of $5000.
If you liked this article and want to make improvements in your business, with quarterly coaching sessions specifically tailored to support you to identify and achieve your business goals, lets chat!